We are dedicated to a future where women and their children live free from
violence and abuse. We deliver programs in both Cairns and the Tablelands region.
We provide free and confidential services staffed by trained professionals.
Our services are non-judgemental and respectful.
We work alongside women and their children providing them with information, resources and
support to assist them to make their own decisions. We work to build resilience and independence.
Our services
Cairns & Atherton – Crisis Support Program
Cairns – Family Support Program
Cairns – Young Parent Support Program
Atherton – DV Shelter Program
Atherton & Mareeba – DV Court Support Program
Atherton – DV Safer at Home Program
Our locations
We deliver a range of support services in Cairns and Tablelands region.
182 Gatton Street
Phone: 4051 9366

Crisis Support Program
Family Support Program
Young Parent Program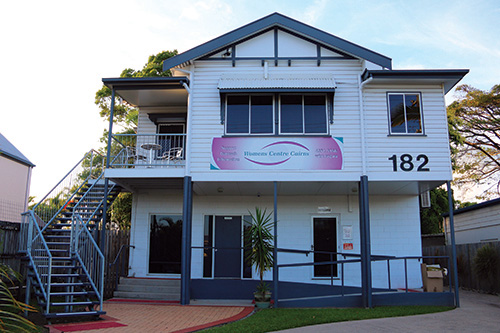 15 Beatrice Street
Phone: 4090 5100
Crisis Support Program
DV Shelter Program
DV Court Support Program
Safer at Home Program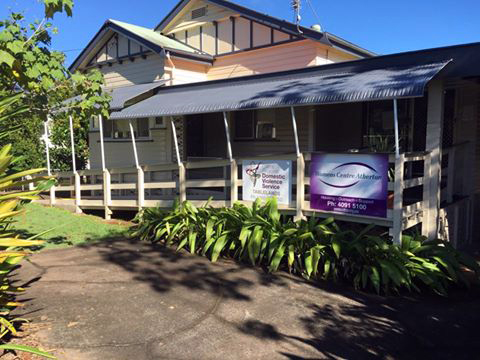 "It was nice at the shelter, I was worried I'd have to share a room with someone, I didn't know what a shelter would be like, but I had my own unit and I felt safe as soon as I arrived. My support worker was very helpful and provided me with practical support to move forward. Today, my children and I have our own home. I don't know if we could have done it without her."
For 24hour crisis refuge referral statewide
contact: dvconnect 1800 811 811
To us places are more than just physical spaces. They incorporate the people that live in them and their networks, the shared culture and history, and the environment both natural and built. Places shape us and we shape them. In the spirit of reconciliation, the Womens Centre acknowledges Aboriginal and Torres Strait Islander peoples as Traditional Custodians of this country, and their connection to land, water and community. We pay our respect to them, their cultures and customs, and to Elders both past and present.